Screenshots
SocNetV: Social Network Analysis and Visualization Software
Below you can see screenshots of Social Network Visualizer in some social network analysis action.
Note that as you scroll down, you'll see screenshots of older, unsupported versions. These are published here for historical purposes. Please, always use and refer to the latest version screenshots (see the latest version at the top of the right sidebar).
Click to enlarge:
Version 2.5
Previous image
Next image
Back to overview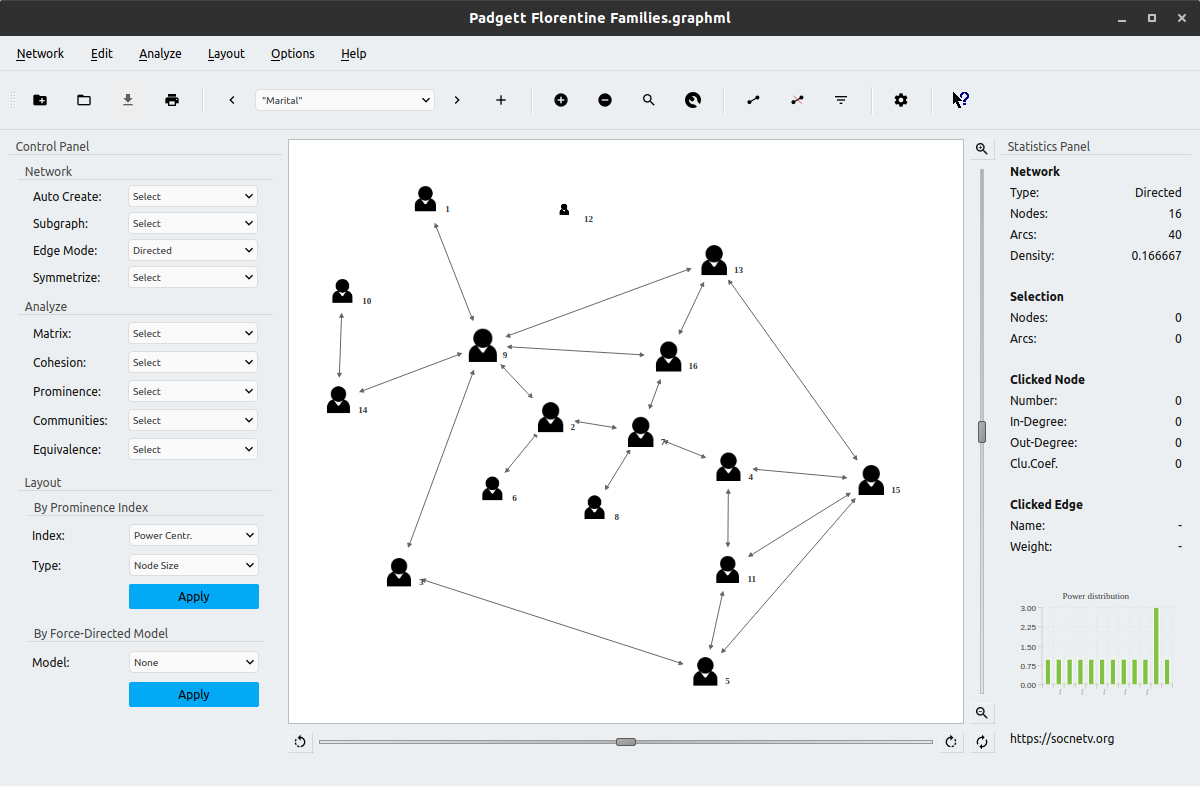 SocNetV v2.5 beta with new looks.
Version 2.4
Version 2.2