A new version of Social Networks Visualizer is available. SocNetV v1.3 brings new and important features as well as bugfixes and optimizations.
New feature: Multirelational networks
Starting from version 1.3, SocNetV supports multiple relations, that is networks with ties of different kind between actors.
The first time a link is created in a network, SocNetV asks the user to name (or label) the new relation between actors/nodes.
The user may add add more relations to the network by pressing the + button in the toolbar and switch between relations by clicking the previous and next arrow buttons in the toolbar. Have fun!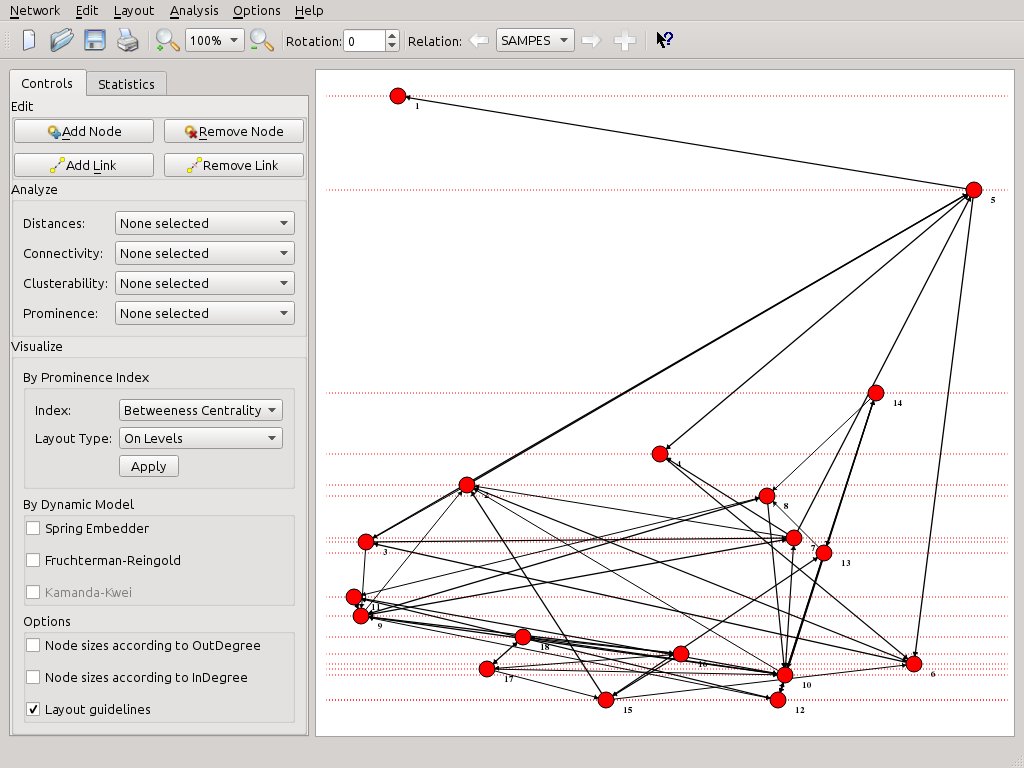 Vast memory and speed optimization
SocNetV 1.3 can load (or create) and display networks of 1000 actors and 10000 edges without a problem using under 400MB RAM. And it does this fast too!
Home directory for SocNetV
From now on, SocNetV saves all reports and its data to $HOME/socnetv-data.

UCINET import fixes:
Fixed UCINET import to support multiple matrices.
Source code, packages and executables for Linux, Mac OS X and Windows are available to download.