A new version of SocNetV has just been released with a couple of nice new features.
First of all, there is an new clique computation routine with a revamped report. The new "clique census" report includes aggregate counts of cliques (up to clique number 4), along with disaggregation by vertex and co-membership information.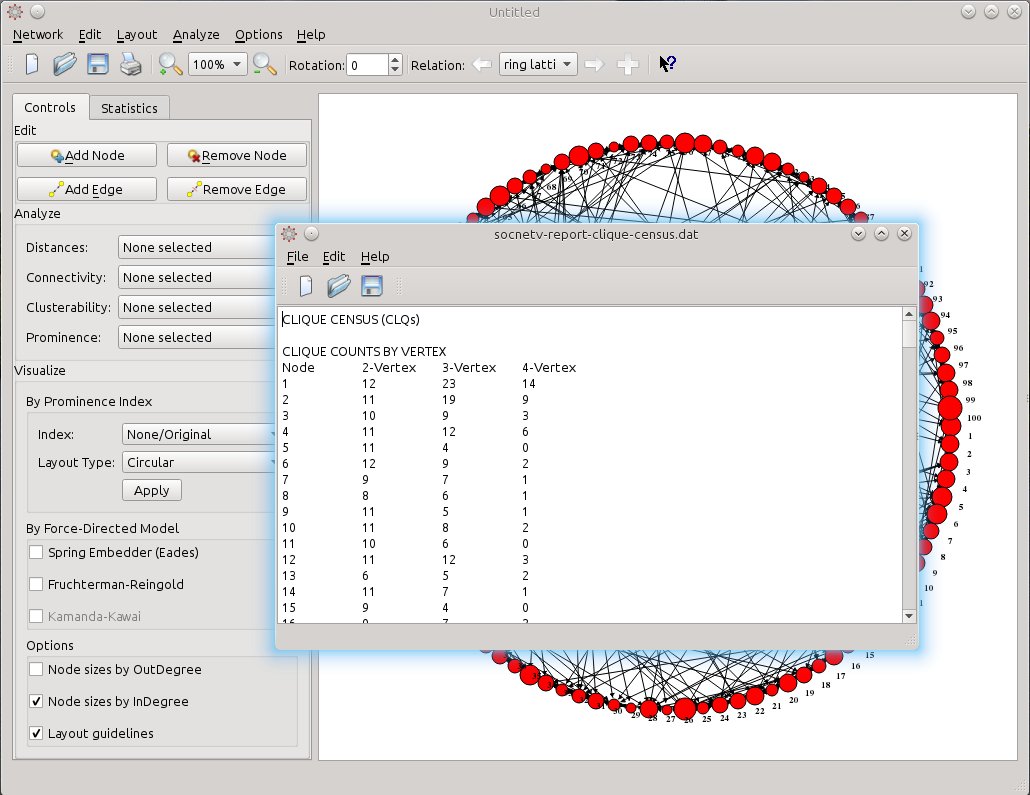 Another new feature is the generation of scale-free random networks/graphs. SocNetV generates random scale-free networks of n nodes according to the Barabási–Albert (BA) model which uses a preferential attachment mechanism.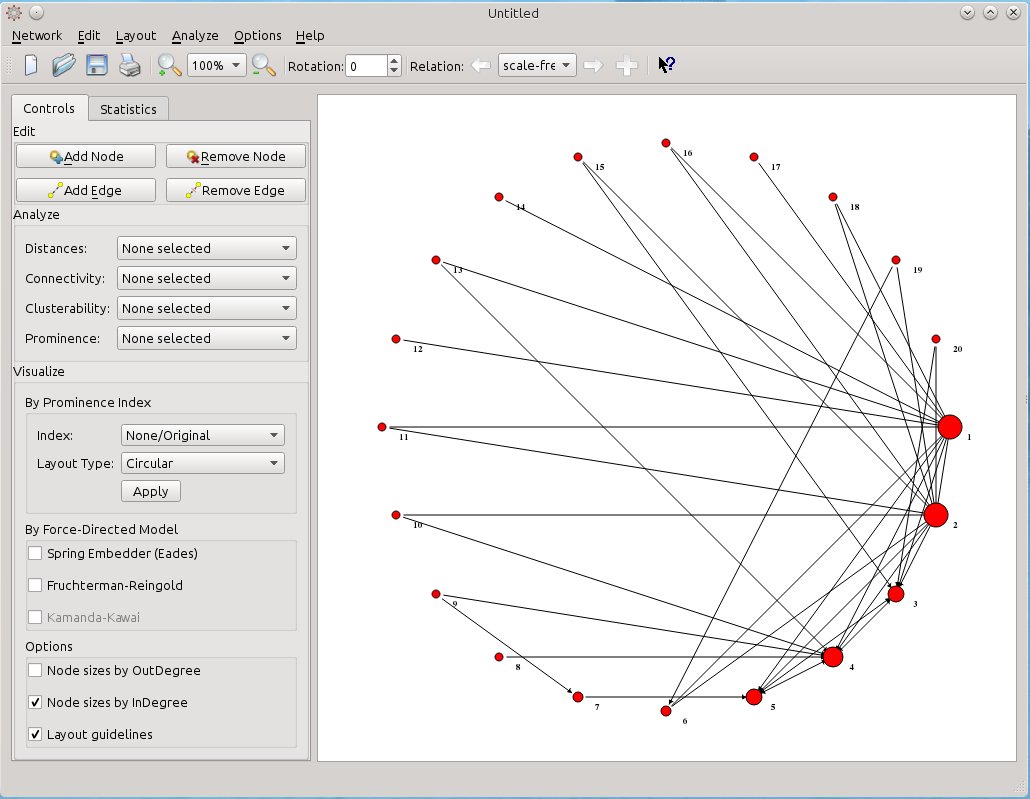 The algorithm starts with m0 connected nodes (default: 1). In each step, it adds a single new node with m edges to existing (old) nodes. The probability that the new node will connect to an existing node i is:
pi=(α+dpi)∑jdj
where:
α the initial 'attractiveness' of each node,
di the degree of node i
∑jdj the sum of degrees of all pre-existing nodes j
if α=0 and p=1 then the preferential attachment is linear (BA model).
Version 1.8 brings also improvements in the generation of Erdős–Rényi random networks. SocNetV already supported the G(n,p) model where edges are created with Bernoulli trials, but the new version includes the G(n,M) model as well. In this model, a new random network is created with n nodes and M edges.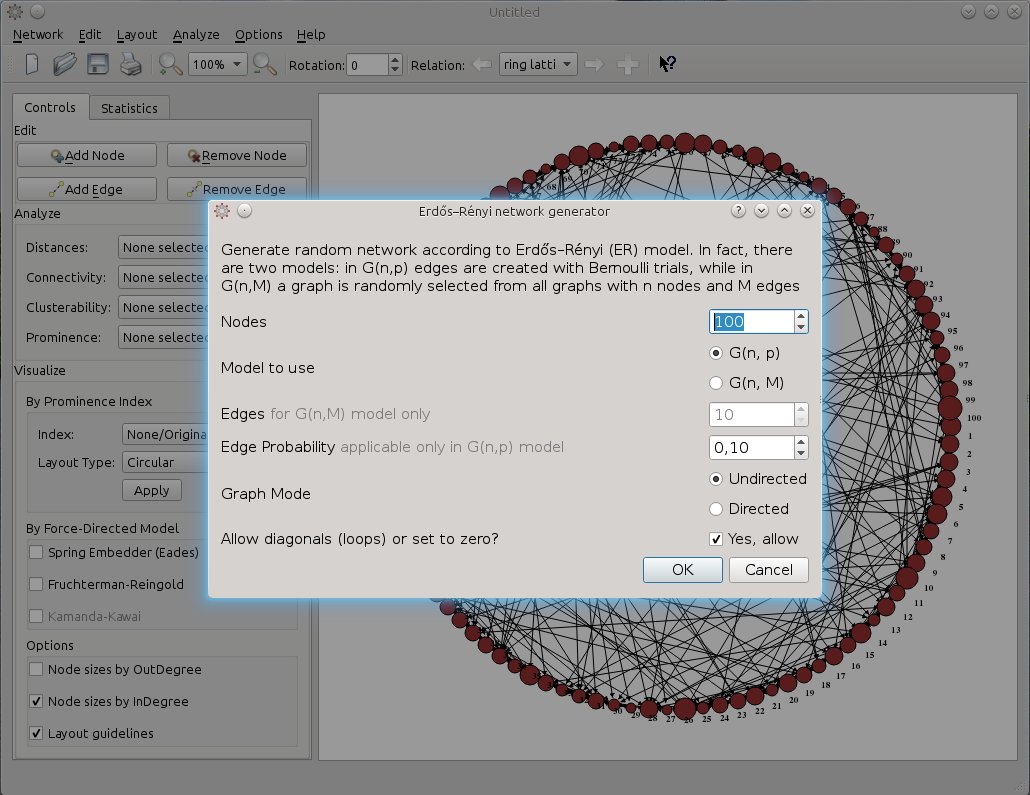 Also, in the new version there are new advanced dialogs for easier random network generation: Scale-free, Erdos-Renyi, and Small-World.